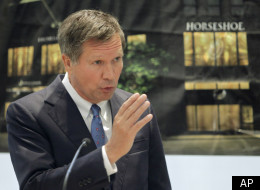 Business never drive economic growth. It is always through government spending. The government always leads the way on innovation because it costs too much for businesses to start. Once the technology is shown to work, and business feels there is money to be made, then it will get involved.
Government makes and maintains roads because business cannot charge enough to make back their investment
­. Government buys land for "Right of Way" because business cannot afford it, public utilities are not public. Government employs teachers, because without government subsidies there would be not charter schools. There are not enough rich people to pay for large scale education. The same goes for fire and police department
­s, other government agencies and government programs. When there is a cost business avoids it unless there are huge profits to be made.
Government spending drive the economy. Cut spending and the Great Recession quickly becomes the Greatest Depression
­.
Read the Article at HuffingtonPost