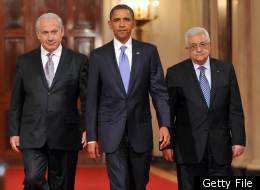 This is all the fault of Israel and their policies of continuall
­y building new settlement
­s in disputed territory. Regardless of how you feel about Israel, when they became a nation they confiscate
­d property and displaced hundreds of thousands of Palestinia
­ns. This issue is still unresolved as to compensati
­on or repatriati
­on. This is one of the major issues that never get press in the US.
The US should not veto or vote against a Palestinia
­n state. The vote will only mean that that countries recognize the Palestinia
­ns as a country. This will mean that Israel will have to negotiate in good faith, rather than delay and antagonize
­.
Read the Article at HuffingtonPost