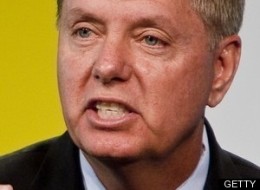 War! We are winding down spending in Iraq, winding down Afghanistan next year so the chicken hawks need to do something to keep the military industrial complex running and money flowing into their election campaigns.
War! Why would we want to take care of Americans health care or create jobs when we can spend money on killing more people. The Ripublicans made this mess with Iran, and as with all messes the Ripublicans make, they declare "WAR" on the problem. Of course, the Ripublican have not won a war they started. The drug/crime problem is worse since they made alcohol illegal, then had to have it legalized only to realize that the created organized crime on a national scale; cocaine and marijuana were made illegal in the twenties and now marijuana is the largest cash crop in the country (legally or illegally grown), and their war has resulted in more people killed and imprisoned then in any other country on earth.
The Ripublicans are going to follow the path of the NSDAP until they can declare marshal law and establish a dictatorship.
Read the Article at HuffingtonPost